SUSTAINABILITY MADE SEXY
Sustainability is sexy. Which is why Zazi Swim is built on the foundation of strong commitment to quality and sustainability.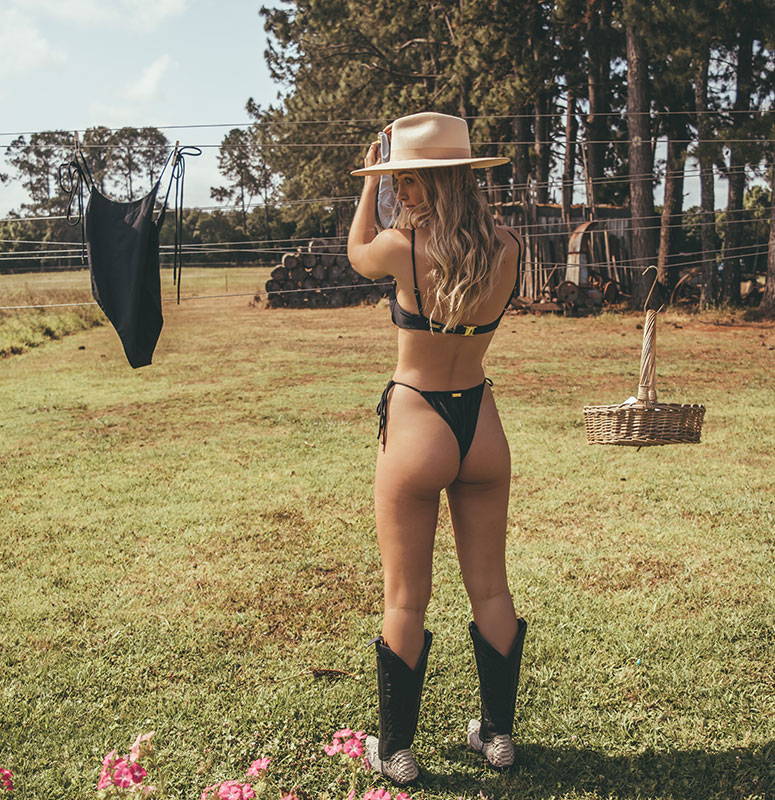 FABRIC
Our material is made from ECONYL, which is regenerated nylon made from waste such as fishing nets and other post consumer products. This Nylon is recovered from all over the world and sent to Italy where it becomes yarn. For every tonne of fishnets being regenerated, over 10,000 swimsuits will be made. This saves natural resources and reduces global warming impacts of nylon by up to 80 percent.
PACKAGING
Taking on principles such as sustainable sourcing and recycling we can reduce our reliance on new resources and extend our life on the planet. Our packaging is made from compostable and recycled materials so we don't contribute to landfill.
Our poly bags are made from corn starch so will break down easily and can go in your compost. We use mailers and mailer boxes that are made from recycled cardboard and paper, secured with biodegradable sticky tape, ensuring zero plastic use. Lastly, our cotton tote bags are made from 100 per cent recycled cotton giving new life to old cotton.
LABELS AND LINERS
Our hang tags are made from recycled paper and our hygiene liners are made from biodegradable adhesive paper.
THE FUTURE
Every bit counts when it comes to reducing your waste, so our goal at Zazi Swim is to have zero. Join the movement and purchase with care.