CONSCIOUS CONTRIBUTION
Zazi Swim are very serious when it comes to sustainable practices within the fashion industry. Our swimwear is made from recycled fishing nets and other post consumer products, which help to slow down the production of new plastic materials in favour of using existing materials. These products are turned into yarn and sent to Italy, where it becomes high quality fabric. It's then turned into Zazi Swim's feminine and ultra sexy swimwear designs. For us at Zazi Swim, the environment is at the forefront of everything we do. This is the only way forward. We want to open up a conversation about the impact of fashion on the environment and our oceans. It's time for a sustainable revolution.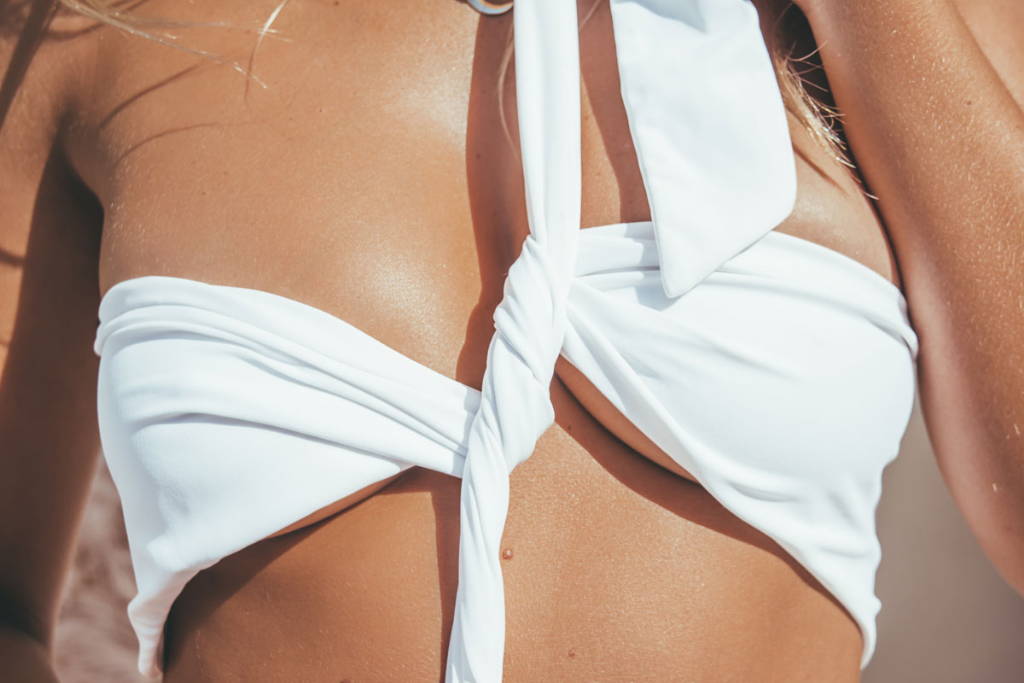 ---
FABRIC
Our material comes from Italy called polyamide, which uses regenerated nylon containing waste such as fishing nets and other post consumer products. This Nylon is recovered from all over the world in countries such as USA, Greece, Turkey, Egypt, Pakistan and Thailand. Most fishnets are responsible for the needless death of marine animals. ECONYL has enabled Zazi Swim to make sustainable swimwear and shares their mission in reducing waste. It's crazy to think that for every tonne of fishnets being regenerated, over 10,000 swimsuits will be made. This also saves natural resources and reduces global warming impacts of nylon by up to 80 percent. ECONYL has a focus on manufacturing products that are endlessly regenerable and we at Zazi Swim love this!
PACKAGING
We are very mindful of our footprint on the earth so Zazi Swim takes every care to ensure our choice of packaging is made with the planet in mind. Our poly bags are produced using eco technology and are made from corn starch, they are also 100 percent compostable. Even our ink is made from eco-friendly benzene- free ink, which helps to reduce printing emissions. This is huge! Most garment bags are made from plastic and can end up in landfill or our waterways. Over 5 trillion plastic bags are used every year and only 1 per cent are recycled, many marine life ingest these plastics which cannot be digested. These plastics then enter into the food chain. We also use mailers and mailer boxes that are made from recycled cardboard and paper, we want to keep our plastic use down to zero. Lastly, our cotton tote bags are made from 100 per cent recycled cotton. So not only do you have a pretty bag to store your swimmers in, you have helped give new life to old cotton.
LABELS
We are very dedicated to reducing and reusing that why our hang tags are made from recycled paper, which reduces the demand for new materials. Most brands use a plastic hygiene liner, but our liners are made from biodegradable adhesive paper. This means they are a lot more delicate then your regular plastic liner because they're biodegradable. If you have seen our care labels you would think they are regular silicon. However they are made from TPU (Thermoplastic Polyurethane) which when burns no air pollution when made. They are also biodegradable. So don't be alarmed if they start to dissolve over time.  
E-COMMERCE
We only have an online store to make purchases, which uses a lot less energy than traditional retail stores.
THE FUTURE
Every bit counts when it comes to waste, so our goal at Zazi Swim is to have zero. We want to recycle our swimwear where we can and always focus on new and exciting ways to reduce! Nylon has the potential to be used infinitely. Our future goal is to be able to recycle our swimwear to make new products. We want to help clean the ocean one swimsuit at a time.